Our Philosophy
An insight into how the fragrance range was conceived and developed.
Prior to the development of synthetic aroma chemicals in the late 19th Century, all perfumes were composed from natural materials, the perfumer having access to approximately five-hundred essential oils and resins from which to create their finished compositions. The introduction of synthetic aroma chemicals led to an explosion of totally new fragrance 'Notes' and today more than three thousand are available to the perfumer. As these synthetics became the norm, the subtlety and purity of the original natural creations has to a large extent been lost. Through our extensive archives of rare perfume books and old formulation records, these original fragrances are being recreated by 'The Art of the Perfumer'. Our skills in this field are rare, and over the past two decades these legends from the past have been rediscovered, gently updated for today's fashions, and now represent a new approach to perfumery.
Our perfume collection is based on, and remains as faithful as possible to, the original formulations.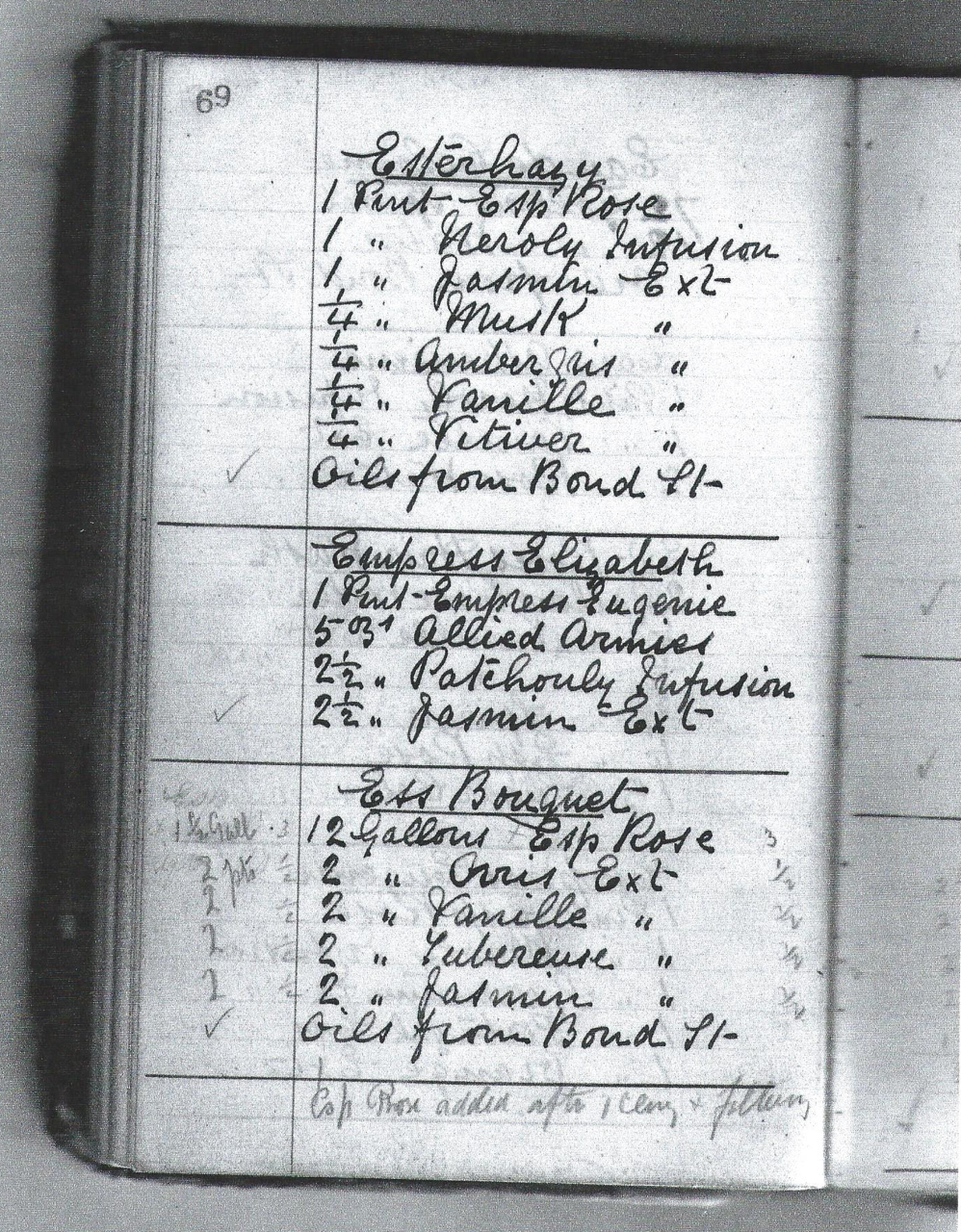 Formulation Books
This formulation book dates back to 1875 and shows the use of some of the same base materials that we still use today that make our fragrences so unique and beautiful.